Over the course of the summer, we will be posting Transition Blog posts to support our incoming students as they transition to life as a medical student at U of T.
With so many accommodation options to choose from, it can feel overwhelming to decide where to live. As a student in the MD program, you have the opportunity to live on or off campus, depending on your individual preference.
On-Campus Housing 
Students on the St. George (downtown) campus are able to live in residence if they wish to do so. There are a variety of different residence spaces for you to choose from, including Graduate House, Loretto College (female only), or one of U of T's affiliated and independent residences. If you are coming to medical school with a partner or a family, you may be interested in Student Family Housing.
Please visit our Housing and Residence page for instructions for applying for residence on the St. George campus, and how to apply for the guaranteed spaces at Grad House for incoming and current medical students
Off-Campus Housing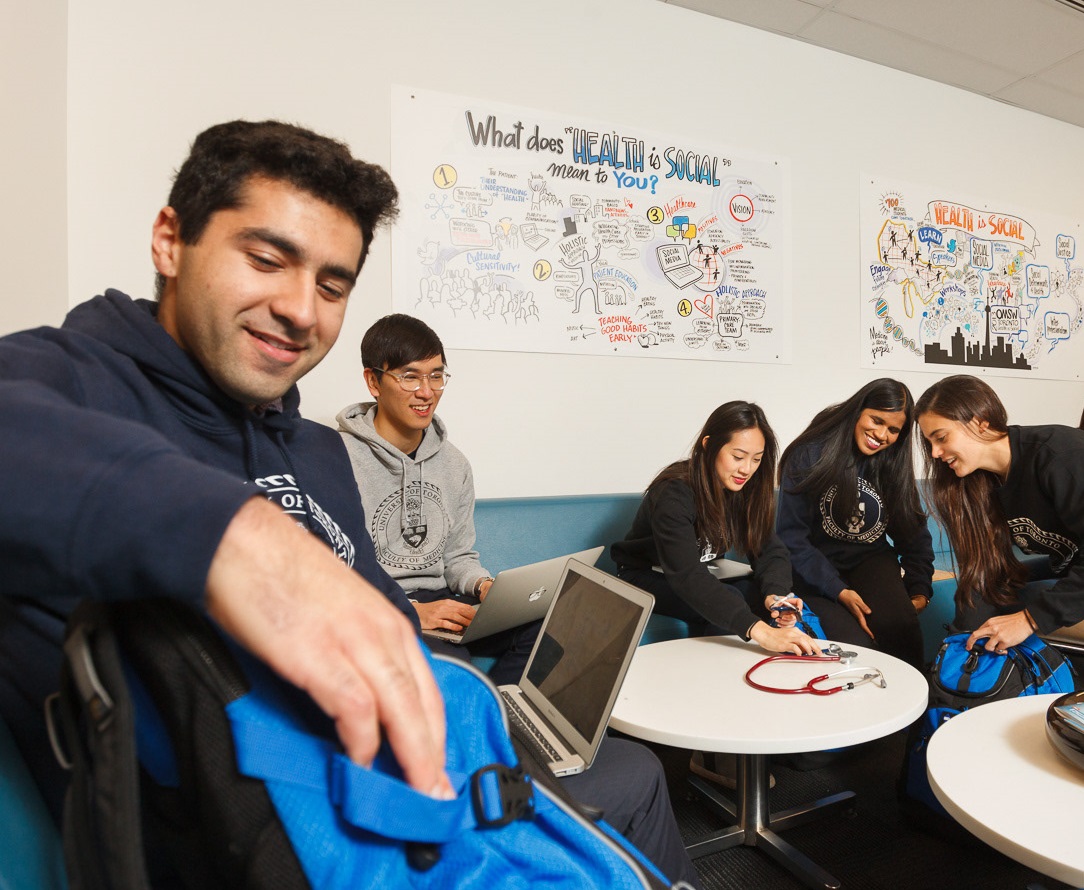 There are many options to choose from in terms of off-campus housing in downtown Toronto.
U of T Housing Services is a great tool to find housing and roommates near campus

Prices for apartments in Toronto tend to vary depending on the neighbourhood. Students typically pay between $900 - $1200 for either a room in a house or shared apartment.

Make sure you are part of the

2T4 Facebook group

, as incoming students will often connect there to get an apartment together. A link to the group page will be shared via a welcome email from the O-Week team.

Public transportation (TTC) comes directly through campus - so if you live out of walking distance, the campus is still very accessible via transit
Neighbourhoods near campus
Bay and College (area)
Proximity to campus: ~10-minute walk 
Many students live in apartment buildings in the Bay and College area, as it is in the heart of downtown and very close to campus, and many amenities. The Eaton Centre is a short 10-15 minute walk away, there are multiple grocery stores in the area, and lots to do here!
The Annex
Proximity to campus: ~10-25 minute walk
Depending on your interests, The Annex offers apartments in apartment complexes, as well as in-house apartments. The Annex borders along campus and gives off a small neighbourhood feel within the city.
Kensington Market
Proximity to campus: ~ 15-minute walk
Kensington Market is a distinct and fun neighbourhood. Being a market, it is equipped with produce stands, butchers, bakeries and all of the basics you could need!
Baldwin Village
Proximity to campus: ~ 10-minute walk
Just north of the Medical Sciences Building, Baldwin Village is extremely close to campus. It is also in very close proximity to the hospitals. Like all of our other recommendations, Baldwin Village is downtown, so you are within walking distance of most amenities.
Palmerston/Little Italy
Proximity to campus: ~25-30 minute walk
A few blocks further along College St. from Kensington Market, Palmerston/Little Italy offers predominantly in-house apartments. It is a popular area for students, has great amenities - and you are very close to lots of delicious Italian Food. Like The Annex, this neighbourhood offers a small neighbourhood atmosphere while still being downtown.
General Tips