After Graduation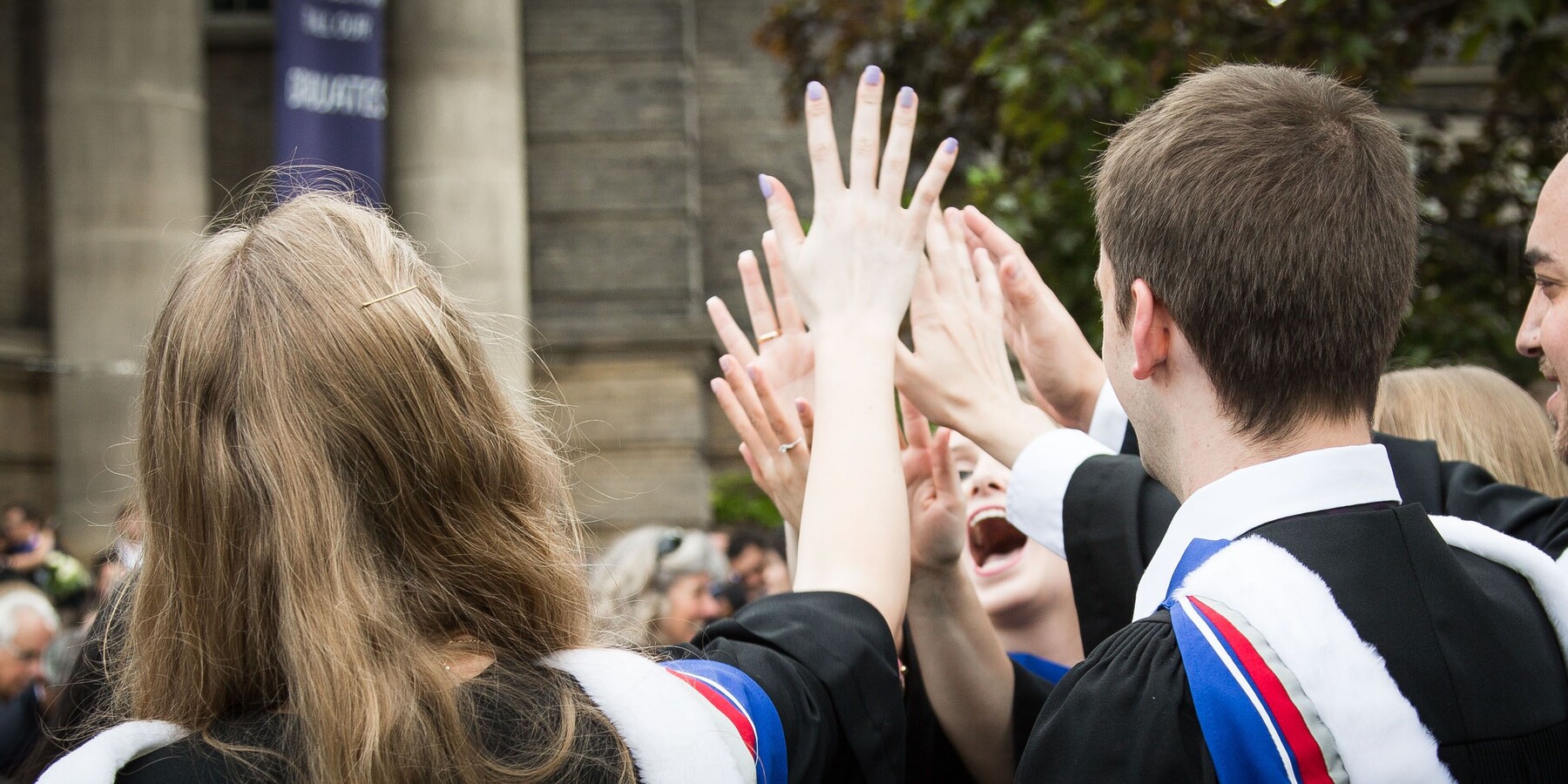 After graduating from the MD Program, our new alumni embark on the residency stage of their medical career. In the fourth year of medical school, our students apply to residencies in the area of medicine that they have demonstrated an interest in. Shortly following graduation, our alumni are working as residents in many different geographic locations.
If you are in the beginning stages of your path to becoming a physician, we recommend you also view our Career Planning page, for a complete breakdown of the steps required to become a physician in Canada.  
The Temerty Faculty of Medicine is committed to supporting our students achieve their career goals while in, and after graduating from the MD Program. 
OLA works with medical students to help them attain their full potential in academic achievement, professional growth, and personal development. 
OLA offers services to support your career goals that include, but are not limited to: 
Career counselling 
Career exploration 
Personal counselling & student wellness 
Academic coaching & PREP
Applying for residency in Canada
Canadian Resident Matching Service (CaRMS)
All medical students who wish to practise as a physician in Canada will go through the CaRMS application process to match with a residency program. Many students will meet with a career counsellor at OHPSA in their foundations years, up until clerkship to ensure that they are on the right path to meet their individual goals. 
Once in a residency program, some students may choose to apply for a Medical Subspecialty Match to further their medical training. 
Medical Council of Canada Qualifying Exam (MCCQE)
The MCCQE is a required examination for all medical students to take in order to practise as a physician in Canada.