Applying to Medical School: Hidden Costs and Budgeting Tips
Top Application Tips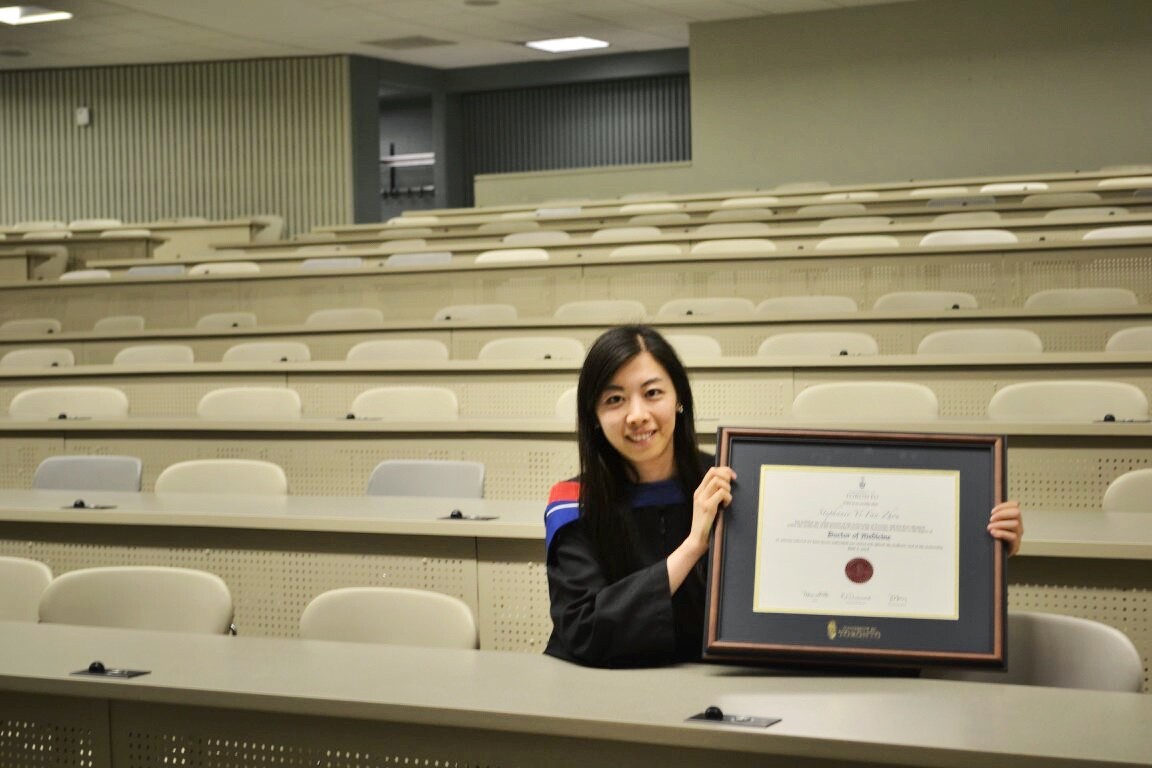 Recently I made a video on the costs of being a medical student and how to afford it. Though medical school is expensive, the first obstacle to becoming a doctor is the cost of applying to medical school.
There is no limit to how much you can spend getting into medical school. With hundreds of medical programs in North America, premeds are applying for an average of 17 medical schools each cycle, according to the AAMC. The whole process is a daunting task if you have no connections to medicine as each school has different requirements. To fill the void, medical consulting companies are charging $3995 to $8997 for their most popular application review packages, further widening the gap between those who can afford it, and those who can't.
As I mention in the video, the total cost of applying to medical school in Canada ranges from $2241 to $14,451. As a premed working three jobs with a combined parental income of ~$55,000, I had to be creative and explore frugal alternatives to afford the application process.
Currently, I am a staff physician and an alumni (1T8) from U of T's Faculty of Medicine's MD program. In this blog, I present 5 tips to help you save and make money when applying to medical school (beyond just scholarships and government loans):
Tip 1: Spending a few hours on forums, medical school websites, and Facebook pages will save you thousands of dollars on medical school consulting companies.
Most of what I learned about the medical school application process can be found on forums such as Premed 101 or Student Doctor Network - lots of medical students and residents browse these forums and act as sources of information. Because forums are anonymous, some students might doubt the accuracy of the information of the posts. However, the moderators and other users will often correct inaccurate information.
As medical schools are trying to make the process more transparent, they began developing their own "Getting into Medical School" seminars. This information is usually found on the "Prospective Students" or "How to Apply" page of the school's website and contains seminar recordings and tips. Following the school's event page will also give you notifications of live streamed seminars and Q&A sessions. U of T's MD program has a dedicated YouTube channel that shares their previously of recorded live sessions and serves as resourceful materials.
Doing your own research on each medical school serves as secondary preparation for the essays and interviews, and helps you discover joint-degree programs or extracurriculars unique to that school.
Tip 2: Some medical schools offer MCAT prep courses for free and utilize free online courses. Take advantage of the Fee Assistance Program when registering for the MCAT.
When I started studying for the MCAT, I obtained books secondhand from online marketplaces. The course materials don't change significantly each year and often sellers will also throw in their notes for free. If you need an instructor to keep you focused, some medical schools are developing their own MCAT courses or provide donated course books for free. Also, if you haven't used Khan Academy in your undergraduate courses, they have an excellent online course.
When it comes to paying for the MCAT, look into the Fee Assistance Program which helps reduce the cost of the MCAT and provides free or discounted study resources.
Tip 3: Attend sessions organized by your university's premed student clubs, healthcare mentoring programs, and attend medical school admission conferences.
If you don't have family members or friends in medicine, going to premed student club events or participating in mentoring programs where you're paired with medical students (i.e. Altitude Mentoring or Community of Support) is just as useful. If your school does not have a premed club, MedX is a conference that offers workshops and seminars on the application process. Tickets are around $30 and a bursary is offered to underrepresented groups.
Tip 4: If you can't afford to volunteer, apply for work-study programs or residence assistant positions.
Most universities offer work-study programs in research, tutoring, or internships with community organizations that can count under more than one application category. Likewise, working as a residence assistant/don may not give you a paid salary but can save you $10,000+ in housing, meals, and internet costs, in addition to counting as an extracurricular activity.
Tip 5: When attending in-person interviews, use credit card points to fund flights and take advantage of school's billeting services.
As a university student, there are lots of application-related expenses that require using a credit card to pay online. Consider getting a travel points credit card, which can go towards free flights to any out-of-province interviews.
When you get an interview email, schools will often advertise their billeting service, which allows you to stay with a medical student for free the night before your interview. I highly encourage you to take advantage of this service. Medical students are friendly and offer lots of insider knowledge about life at their school and city - I have gotten tours and last-minute interview prep from students I have billeted with.
Applying to medical school and finding the means to afford it are challenges but the long journey to becoming a doctor is not without its obstacles. As the medical community begins to recognize socioeconomic barriers to applying, there will always be allies and mentors there to guide you along the way.
This is the personal opinion and perspective from Stephanie Zhou based on her application experience. She is an Addictions physician and Lecturer for the Personal Finance curriculum at the U of T Faculty of Medicine. She blogs about financial education on Instagram @breakingbaddebt and posts open-access lectures on Youtube. Feel free to contact her via social media with any questions.