Student Life in Toronto
Apply, Domestic Applicants, Incoming Students, Resources, Transition Blog, US & International Applicants, Why U of T?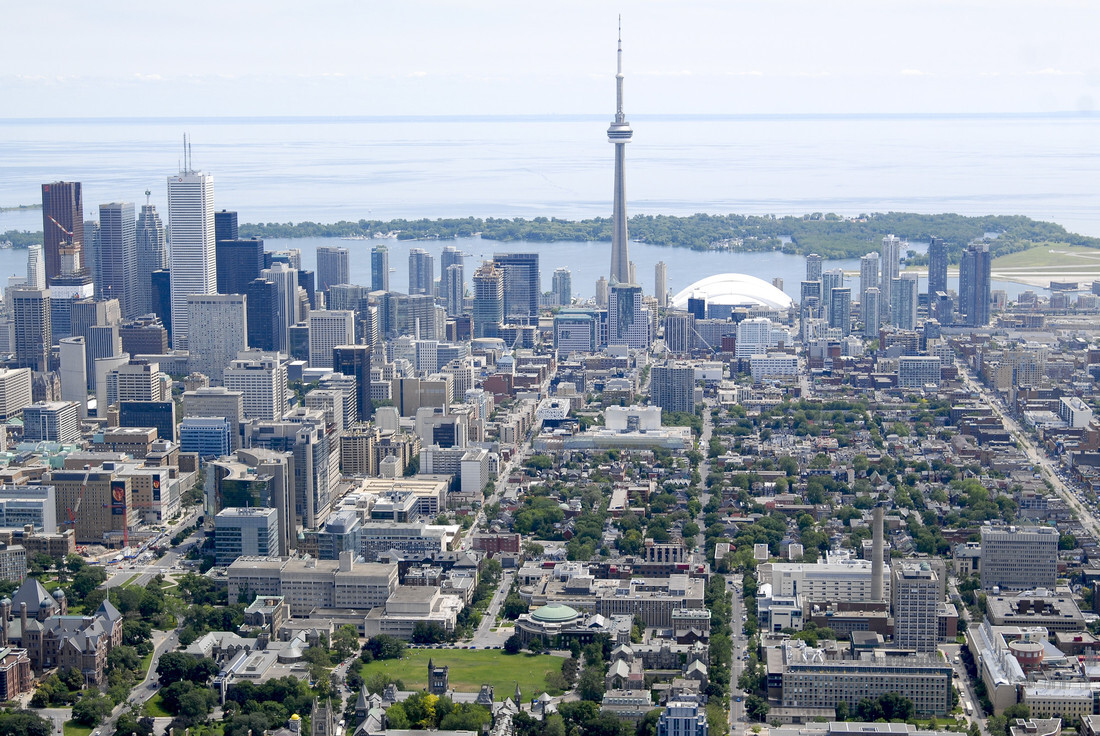 There are lots of resources available to you when you live in Toronto. So many, that it can be a little bit overwhelming if you are not sure where to look. In this transition blog, we are going to give you some tips on living in the city. Where should you buy your groceries? Should you add a TTC (transit) pass on your Presto card? What is a Presto card in the first place? What can you do for fun in the city? Find out the answers to these questions, and more, below!
Disclaimer: the tips recommended in this article are based on the author's personal experience in 2019. 
Groceries and Pharmacies
There is a price difference among grocery stores. Sure, you could get everything that you need at Pusateri's and Whole Foods - but your grocery bill would be 2-3 times higher than if you chose to shop at Metro, FreshCo or No Frills. Here are some general tips when buying groceries in Toronto: 
Learn which stores have student discounts - Many local supermarkets offer discounts to university students. Some do so on a continuous basis (as long as you present your TCard) while others limit to specific days of the week. There is one feature these supermarkets all share in common: this information is seldom published or promoted. As such, make a good habit of always asking your local store if they offer discounts to university students or if it has changed. The grocery stores below have a history of available student discounts:

Metro – Yonge and College (15min walk from campus)
Sobeys – Bay and College (10min walk from campus)
Bulk Barn – Yonge and Carlton (15min walk from campus)

Collect store loyalty points - Loblaws, for example, offers a point system (joint with Shoppers). After a couple of months using their loyalty card, you likely will have accumulated enough points to get a week's worth of groceries for free. (Bonus tip: download their app or check out their weekly flyers for certain items or days where they have point multipliers!)
Follow sales - As a student living on a modest budget, learning where and when your staple products go on sale can make a big difference. Try to tailor your meal prep or weekly groceries to products/ingredients on special discounts. Certain non-perishable foods or household items can be bought in bulk as well. You will be surprised at how much you can save each month.
Farmers' Market - Sourcing your foods from local vendors is a great way to keep a healthier lifestyle and wallet. During the summer months, there are various markets of all sizes set up by local farmers around the city. This is one of the best ways to buy organic produce for a bargain while supporting our local businesses! For the current Summer, check out this list to find where and when the next market will take place.

Take a look at all other student discounts from this list! Many establishments are located in Toronto.
Getting Around 
Toronto's an accessible city - bike, walk, streetcar, subway - there are lots of ways to get to where you need to go. Getting a Presto card will be handy if you are planning to take the Toronto Transit (TTC) to get around. It can also be used to travel to various regions in the Greater Toronto Area (GTA).
Don't pay full price on the TTC! You can load a monthly or a 12-month TTC pass on your Presto card! As a U of T student, you can set up your Presto card at a discounted post-secondary fare too! (Bonus tip: If you combine, your TTC travels with GO Transit - the GTA regional train service, your TTC fare will be discounted at half the usual fare.)
 
If you're new to Toronto and live close to campus, do the math on how much you will actually use the TTC before deciding on a monthly pass. If you aren't using it at least twice a day, using the Presto card on an as-needs basis may be the better option.
 
If you want to bike around the city, but don't want the worry of your bike getting stolen - check out Bike Share Toronto. You can get a year-long membership for $99 and various other plans to suit your needs including single trip fare. They have pick-up/drop-off sites throughout the city, a hassle-free way to get around.
 
If you want to have access to a car, you are able to sign up for Zipcar, a short-term car rental service. Signing up as a student is only $20 - saving you $60+ from regular price!
Did you know…
Students who wish to travel between the Toronto Pearson International Airport and the downtown core should consider using UP – Union Pearson Express. This is a railway service that only takes 25min to reach the airport (and vice versa) at an affordable price, avoiding the hassle of organizing a ride and city traffic altogether. You can even use your PRESTO card to pay. Trains depart every 15min.
 
UTM students are covered for MiWay transit in their tuition fees, so there's no additional cost that you will need to incur.
 
Activities and Services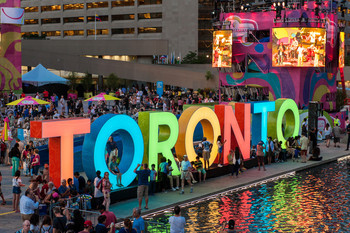 Toronto Public Library - get a library card (it's free). The library gives you access to online magazines, books, audiobooks, movies, events, and much more. Toronto has an amazing library system, and it's a great way to save money on entertainment.
 
The Royal Ontario Museum is not only practically on campus, but it's free with your T-Card on Tuesdays! Bring your notes and study amongst dinosaurs, or distract yourself from stress by running through the bat cave in the kid's section.
 
If you are 25 and under, you can visit the Art Gallery of Ontario for free by signing up for an annual pass with your ID (the pass is $35 for individuals over 25). Spending the evening amongst art is a great way to break up the week.

Food Festivals and Cheap Eats
Toronto is often mentioned for its diverse food culture and festivities; make sure to experience all it has to offer to fill your hunger.
Did you know…
If you're looking to go to any Toronto attractions, check in with the UTSU, as they offer a variety of discount passes to Canada's Wonderland, Ripley's and more throughout the year.
If you're a UTM student, check out the UTMSU for discounts. They offer similar perks to those on St. George, with others specific to Mississauga included.
If you have lived in Toronto for a while, what are tips for life in the city that you would share with other students? Tweet us or leave us a comment on our Facebook page!