Top places to visit in Toronto – U of T Winter 2019 Edition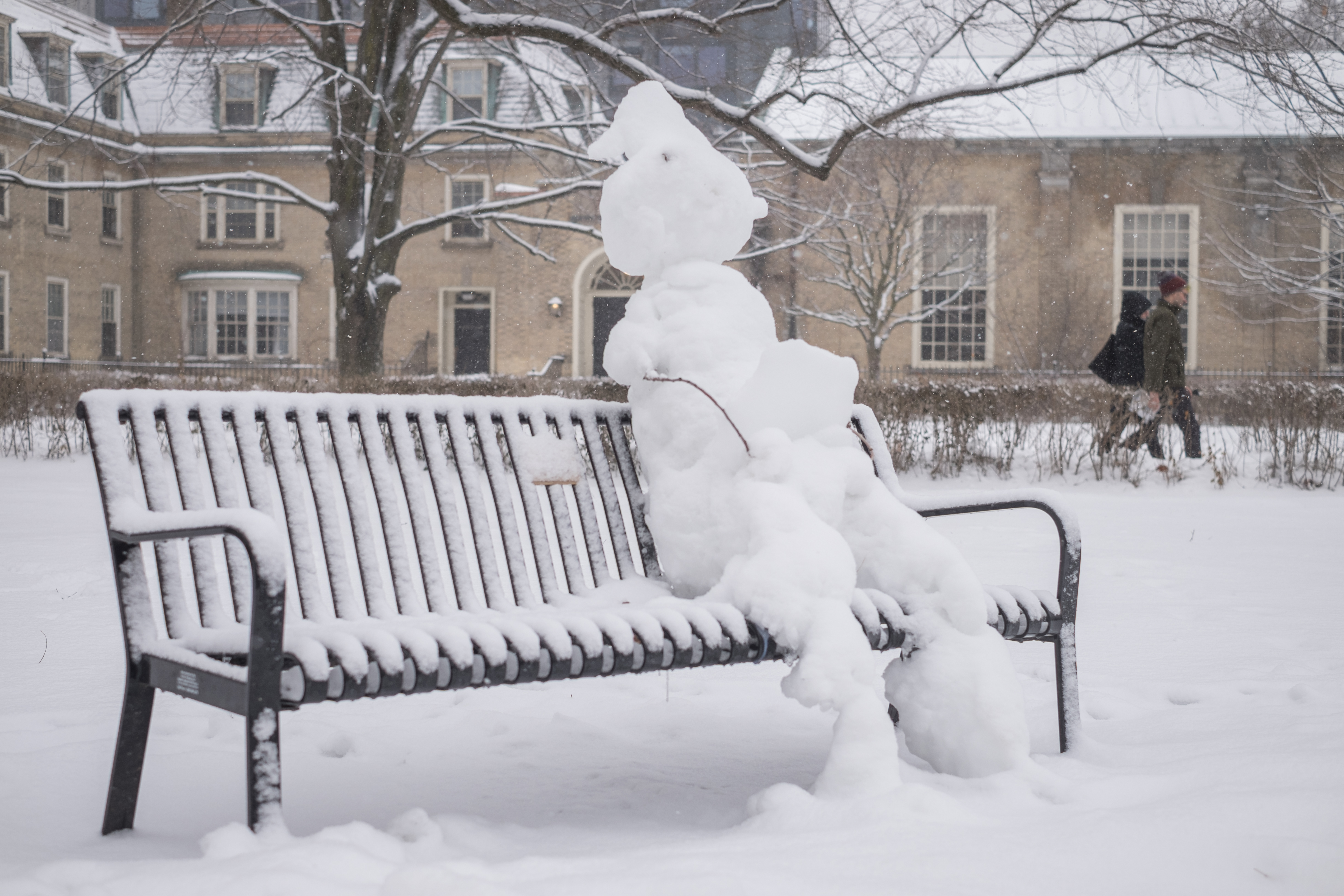 Torontonians (yes, that's what we are called) know how to make the best out of every season. Toronto is known for its wealth of seasonal activities that make the city truly a winter wonderland. So, grab a coffee from your favourite local shop, put on your cozy jacket and get ready to attend some of the "must-visit" places this winter.

Skating at the Natrel Rink (Habourfront)/Nathan Phillips Square
There is no better way to warm up (and nothing more Canadian) than to take a leisurely skate at these two beautiful skating rinks. Nathan Phillips Square is nestled in between our current City Hall and the Old City Hall.The iconic "Toronto" sign is rinkside. The Natrel Rink is located at Harbourfront, right next to Lake Ontario, and is known as the most scenic rink in the city. Both locations offer spectacular lights at night with nearby comfort foods and music to skate along. Did we mention that access is free for both these rinks? For a fee, skate rentals are available.
Natrel Rink (Harbourfront) Skating Schedule 
Nathan Phillips Square Skating Schedule
Royal Ontario Museum (ROM)
Inspired by the ROM's gem and mineral collection, Berlin architect Daniel Libeskind's design is called the 'crystal' because of its crystalline shape. There is much more than gems and minerals at the ROM. It houses over 30 exhibitions and galleries, in total. Visitors of all ages and interests will appreciate the workshops, museum tours and hands-on exhibitions; there is certainly something for everyone.
Bonus: full-time students attending U of T (or any Canadian post-secondary institutions in fact) will be able to visit the ROM for free every Tuesday! Students must present their TCard for admission.
Art Gallery of Ontario
Why not check out the Art Gallery of Ontario (AGO), as well? Your concept of art will surely be redefined over and over again by their ever-changing presentations. The AGO is also located within walking distance from the Yonge-Dundas Square, Toronto's own Chinatown and the Toronto Eaton Centre - all of which are popular attractions.
Light Shows and Festivals
If you missed Toronto's annual Cavalcade of Lights during the Holiday season, here's your chance again to experience some spectacular displays throughout the city!
Ontario Place: Winter Light Exhibition – an impressive artistic representation with over 15 unique pieces based on the concept of "Disruptive Engagement". The event is free to public and will include skating rinks, food vendors and fire pits. Open until March 17, 2019.
Distillery District: Toronto Light Festival - For more of an adventurous and urban take than the traditional light show, check out this free exhibit that features both local and international artists aimed to take you on a wild ride of a photosensitive roller coaster. Admission is also free and the event runs until March 3, 2019.
Toronto's Birthday Celebrations
The City of Toronto's 184th anniversary is coming soon! Nathan Phillips Square will be hosting a DJ skate party filled with food trucks, vendors and a photography contest. Celebrations will take place from March 3 - 6, 2019.
U of T Campus Tours
Last but not least, check out our campus events here. If you would like to learn more about the University, don't hesitate to book a campus tour.
Events to keep an eye out for next year during every Winter season – not to be missed!
For more fun things to do in Toronto (especially exploring the vibrant food scene), check out blogTO.