IGNITE to Empower Future MD Students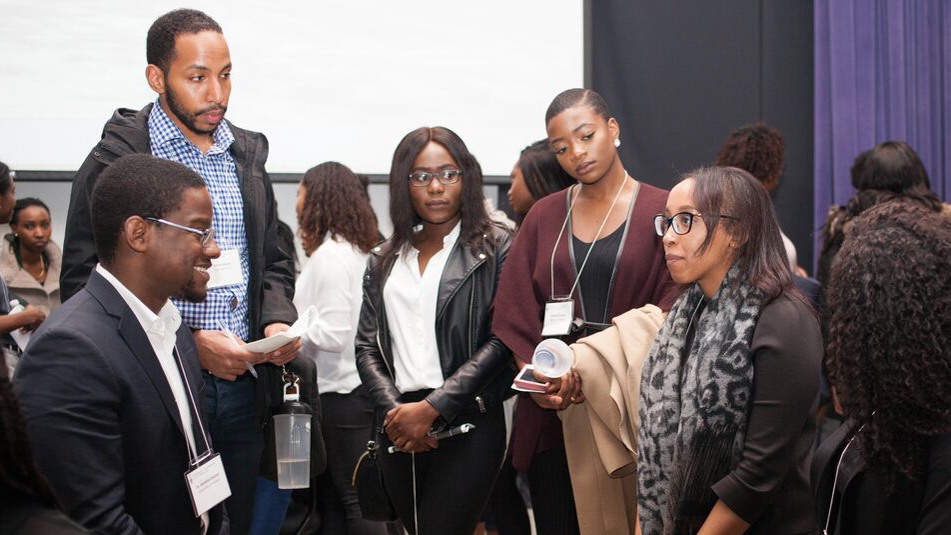 The MD Program's Community of Support (CoS) will welcome nearly 300 aspiring physicians when it hosts its second annual 
IGNITE Conference
 this Saturday at the University of Toronto. The event will also mark an exciting milestone for the 3-year old CoS network— some talks will be delivered by current MD students who benefitted from the CoS program.
CoS works to increase the number of medical students who are Black, Indigenous, Filipino or economically disadvantaged. It helps link students from these underrepresented communities to volunteer opportunities, Biostats enrichment courses, the MCAT Student Support Program and application support for students applying to medical school or for research positions. The program also offers mentorship by medical students and doctors at various stages of their training and careers.
"The conference really crystalizes the resources CoS links students to" says Ike Okafor, Senior Officer, Service Learning and Diversity Outreach in the Faculty of Medicine's MD program.
The conference content was developed in consultation with CoS members and current physicians who understand the intricacies of the application process and the rigours of medical school training.
There are now more than 1,000 CoS members and a dozen student-led chapters across the province and beyond. For example, teams at Ottawa, Western, U of T, Queen's University and McMaster performed mock interviews with CoS members to help candidates prepare for their medical school interviews, a critical step in a rigorous process. As well, at an administrative level, Okafor collaborates with colleagues at other medical schools including McGill, Dalhousie and Harvard to obtain student support in the application process.
The conference will feature talks about the Ontario Medical School Application Service (OMSAS), the Medical College Admissions Test (MCAT), tips for interviews and securing references and information about admissions to medical schools in the United States and Caribbean.
"We want to help eliminate barriers and support students in pursuing their goal to attend medical school, regardless of where they end up applying," says Okafor. "We've been able to help students who have accepted offers from medical schools across North America."
Aspiring medical students will have the opportunity to meet MDs who embody their dreams. Participants will also be able to connect with current medical students, admissions staff and community organizations. The day-long event will also provide a chance for students to network with physicians working in a variety of specialities.
"There is a thriving community of physicians of Afro-Caribbean and Indigenous descents," says Dr. Renée Beach, dermatologist and outreach lead for the Black Physicians' Association of Ontario. "A lot of the time we're working hard seeing patients and doing research, but it's really important for us to take some time to connect with who we hope will become the future generation of physicians."
Listen to Dr. Beach on CBC's Metro Morning
Last year's conference attracted about 200 participants. Attendance at this year's event is expected to be even higher, with students from as far as Ottawa and London planning to attend.